Get a chance to win tickets to NIAF's 39th Anniversary Gala dinner and all Gala events as well as photo featured to NIAF's Ambassador magazine by simply submitting your photos for NIAF Photo Contest 2014!
Prize
One First Prize winner will be awarded:
Two tickets (winner and guest) to NIAF's 39th Anniversary Gala dinner and all Gala events the weekend of October 24-25 in Washington, D.C.
Roundtrip airfare for two (within continental United States) if needed to attend.
Two-night stay at the Washington Hilton during the Gala weekend (one room).
The winning image will be displayed at NIAF's 2014 Anniversary Gala, on the NIAF website, and on NIAF's social media.
The winning photo will be featured in the 2014 Winter issue of NIAF's Ambassador magazine, published in December.
The winner will receive a one-year associate membership to NIAF (transferable).
How to Win
Simply visit the site at the link below. The photo contest is open to amateurs and professionals. Submit only one photo per person. Submission must be high-resolution photos (300 dpi jpeg) and larger dimensions are preferable. Send as an email attachment to photocontest@niaf.org. Submissions sent in any other size, resolution or format (including zip files, GIFs, PNGs, even snail mail) will not be considered. Each submission must include:
• Name
• Address
• E-mail address
• Phone number
• Photographic equipment used to take photo (camera, phone, tablet reader, etc.).
• Brief caption information: Who or what is in the photo; where and when was it was taken; and why you think the photo expresses Italy Beyond Italy.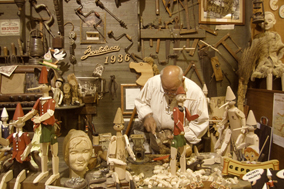 Promo Deadline
6 October 2014
More details at www.niaf.org.